About Us
A Tradition of Honesty and Hard Work
Rapids Plumbing & Heating, Inc. was originally founded in 1981 by Steve Zimmer. We are experienced plumbers in Grand Rapids, MN who work hard to ensure that our core values of honesty, integrity and hard work come through in every project we undertake.
Our customers come to us expecting the very best, and we are intent on living up to those expectations, from our air conditioning repair services, to appliance installation, to our wide range of HVAC repairs. When you need a plumbing or HVAC technician in Grand Rapids or La Prairie, MN, you can trust us to get the job done right, every time.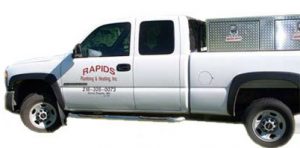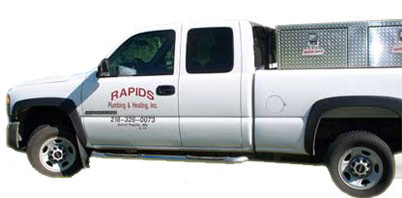 Experience and Expertise
When you contract a professional to take care of your plumbing or heating project, you want to be sure that you're hiring somebody you can trust. In our 30 years of service to customers in Itasca and St. Louis County, we have worked hard to earn that level of trust.
Our staff includes five Master Plumbers and several experienced HVAC technicians in Grand Rapids MN. Our level of professional expertise means that there is no job we can't handle. We are a fully licensed, bonded and insured contractor in Grand Rapids, MN offering a complete range of commercial and residential plumbing and heating services. We hope you'll contact us today!
Accreditations
Rapids Plumbing & Heating, Inc. is the most reputable plumbing and HVAC technician in Grand Rapids MN. We are members of numerous builders associations at local, state and national levels, including:
Plumbing, Heating, Cooling Contractors Association, National
Northern Minnesota Builders Association (Jim Shaw is a member of the Membership Committee)
Builders Association of Minnesota
Signatory contractor to The United Association of Plumbers, Pipefitters, Sprinklerfitters, Steamfitters and Service Techs. Local 589, Virginia, MN
Grand Rapids Area Chamber of Commerce
Plumbing, Heating, Cooling Contractors Association of Minnesota (Jim Shaw, V.P., is a member of the board of directors)
Iron Range Association of PHCC
National Federation of Independent Business
North American Home Builders Association
Dear Jim:
"I've written this recommendation of your work to share with other LinkedIn users. Rapids Plumbing & Heating, Inc. has been a Grand Rapids Area Chamber member for many years. As a membership organization we only refer Chamber members. Rapids Plumbing & Heating, Inc. has been referred by us several times and have always given excellent excellent customer service and quailty work. People that have used their services have been greatly satisified. :)"
Kerry Larsen, Grand Rapids Chamber of Commerce