Heating Services in Grand Rapids, MN
When the cold Minnesota winter is in full swing and the temperatures outside are dropping far into the negatives, it's comforting to know that inside, your home is nice and toasty warm. If you flip the "heat" switch on your thermostat and nothing happens, however, it could be a huge compromise to your safety and comfort!
If you're stuck with a furnace that's not working or one that's showing obvious signs of inefficiency, it's important to trust the professionals at Rapids Plumbing & Heating, Inc. We take your need for heating repair in Grand Rapids and La Prairie, MN seriously and are ready to come to you to deliver sound, lasting repairs. And, in doing so we've cultivated a superior reputation—one that positions us as a service provider homeowners can trust at any time.
Complete Heating Services
Whether it's time for a tune-up before you start to rely on your heat each day or it's emergency furnace repairs in Grand Rapids, MN that can't wait, know that we're the first and only call you'll ever have to make. What's more, our techs arrive on site ready to diagnose your unique problem and provide you with a solution that gets the warm air flowing once again. Our service capabilities include:
Maintenance:
Routine maintenance is critical for a working furnace and can absolve you of setbacks that lead to a lower quality of life. Filter changes help keep your air clean, blower maintenance ensures responsiveness from your furnace, lubrication of mechanical parts keeps the system in smooth operation, etc. Our professionals will tend to all of these things and more in keeping your furnace in its best working condition.
Repairs:
If your furnace isn't blowing appropriately or you're not getting the warm air you need to live comfortably, let us take a look. We're adept at deducing the problem and can provide furnace repairs that get your unit back into supreme operation and keep it there, for your peace of mind. We work on all major brands and models with seasoned expertise.
Inspections:
To ensure your home and family are protected against things like carbon monoxide buildups, electrical problems and more, we're happy to provide inspections regarding your furnace and connected HVAC systems.
Radiant Floor Heating:
We are happy to help you with installing radiant floor heating, please let us know before you lay concrete so the job can be done well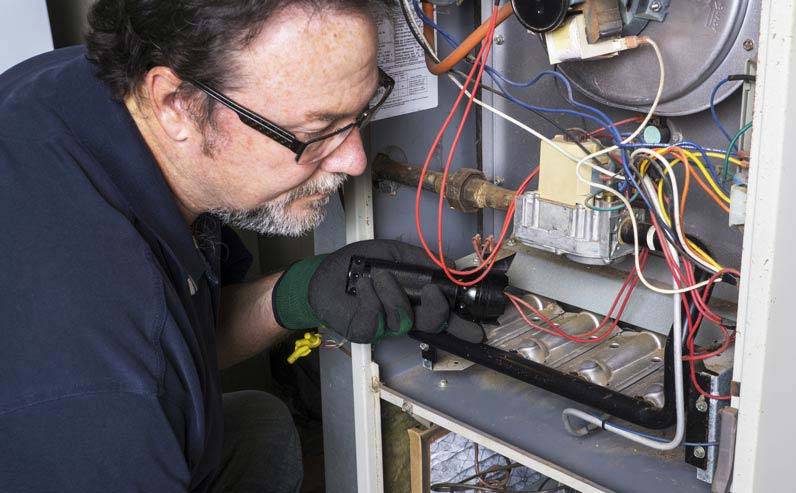 Service that Matters
At Rapids Plumbing & Heating, Inc., we know the importance of a properly working furnace during the hard winter months, which is why heating repair in Grand Rapids, MN is a cornerstone of our business! Contact us today at 218-326-0073 for nothing short of prompt, professional and exceptional plumbing, HVAC, and heating services by one of our trained professionals.
Get in Touch!